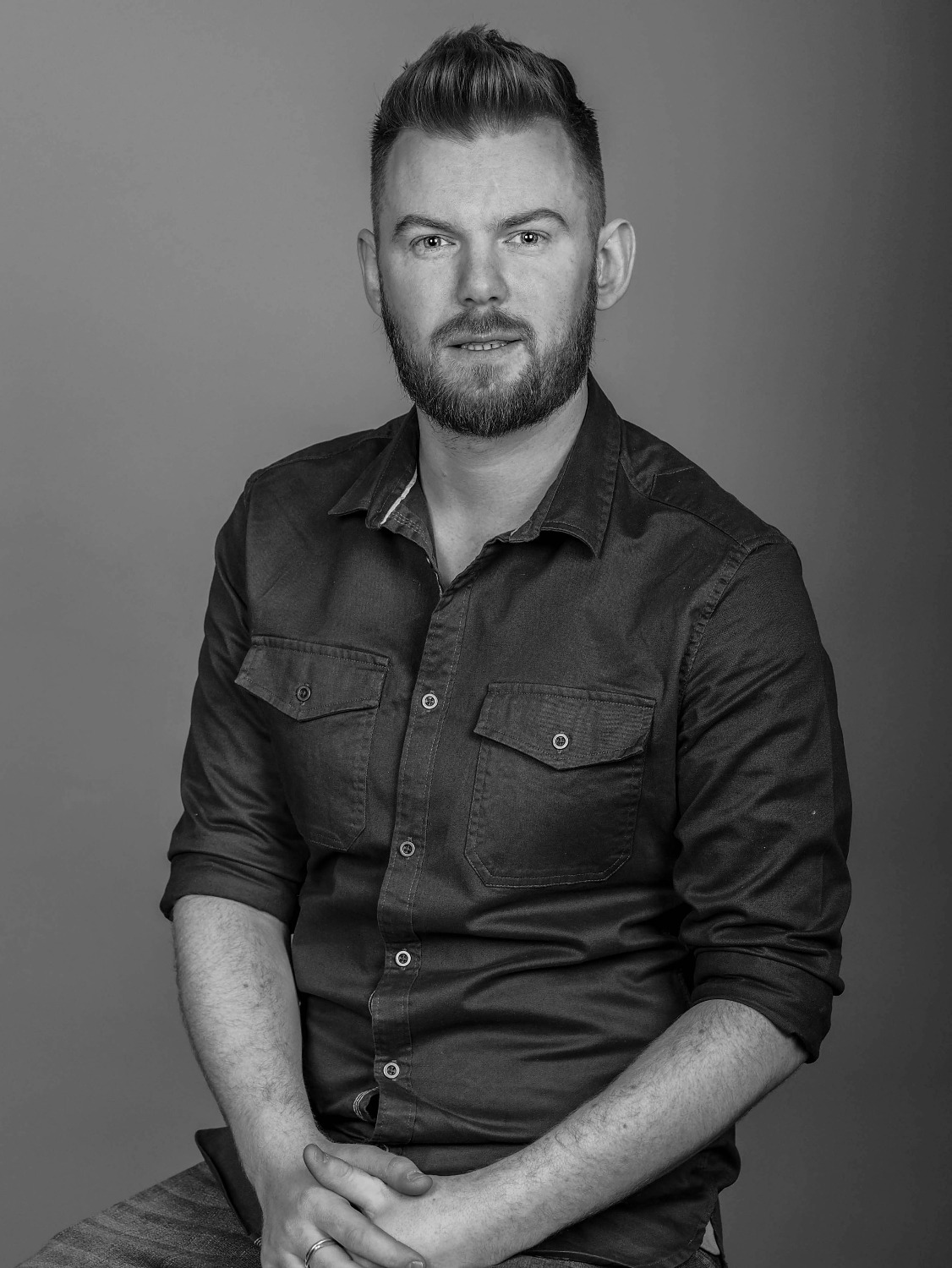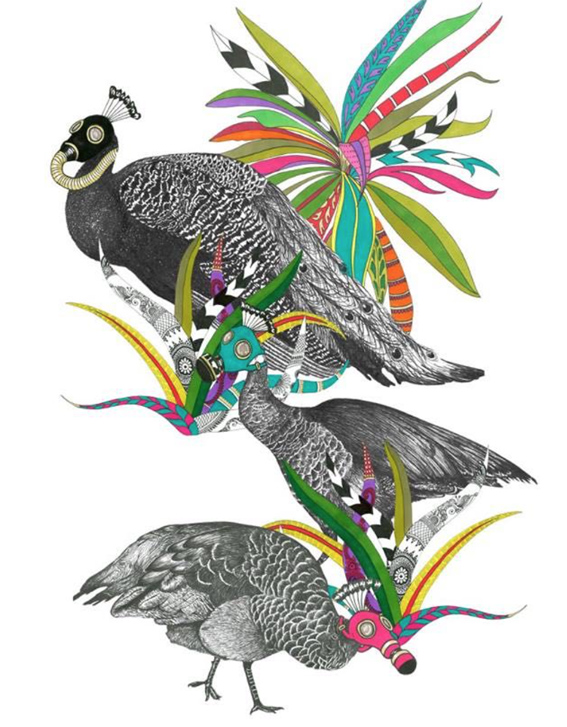 Alan Creswell
Alan Creswell Designs
A recent graduate from the Ulster University, Belfast, Alan is an up and coming print designer widely admired for his hand drawn elements and bold use of colour. Animated with birds and eclectic elements, Alan showcases his passion for traditional design with a contemporary twist.
Receiving Industry recognition and several placement offers after showcasing at New Designers in London in 2017, Alan is now launching his new range of weird and wonderful designs, mastering a quirky high end look for the customer wanting something unique.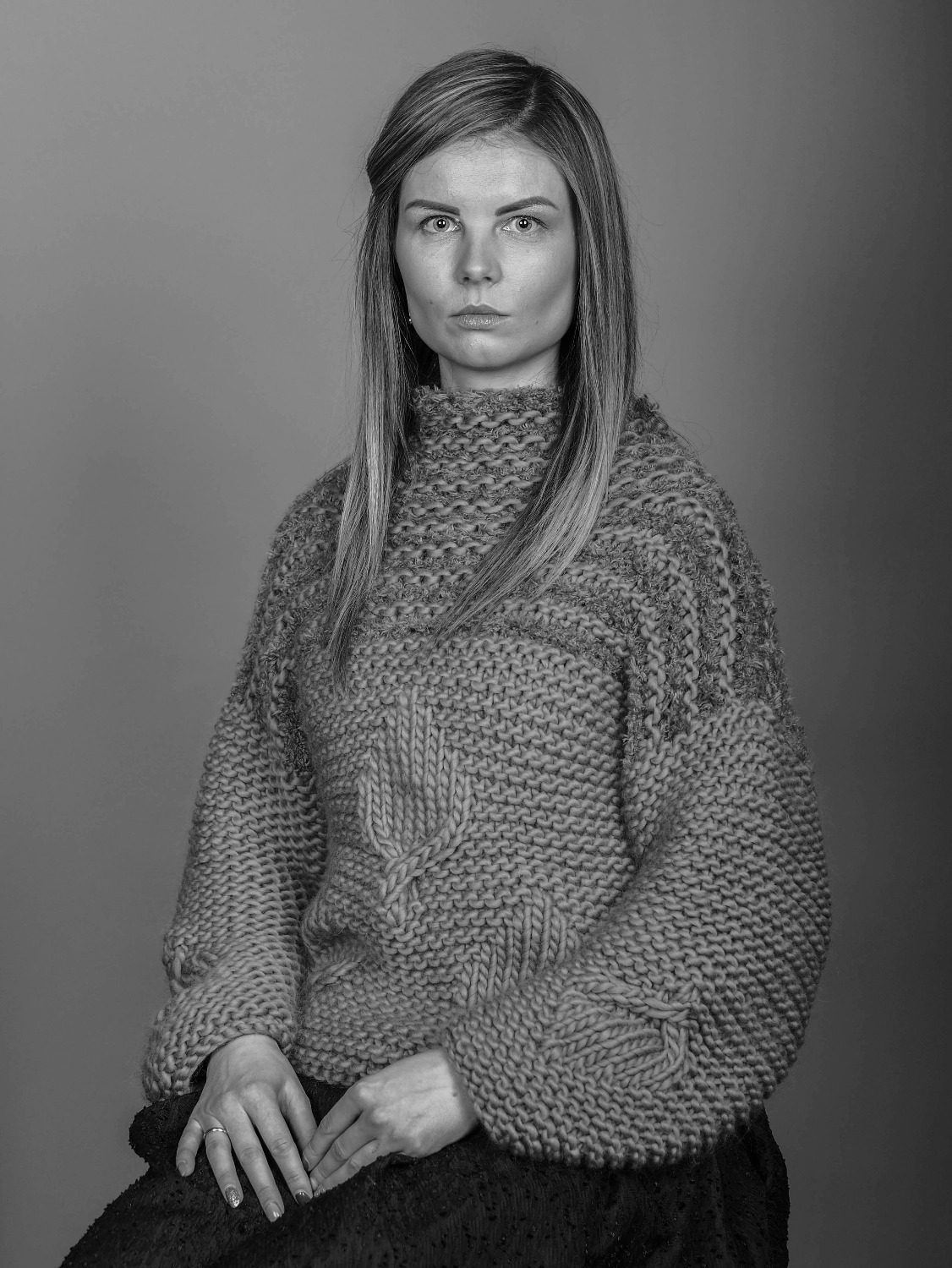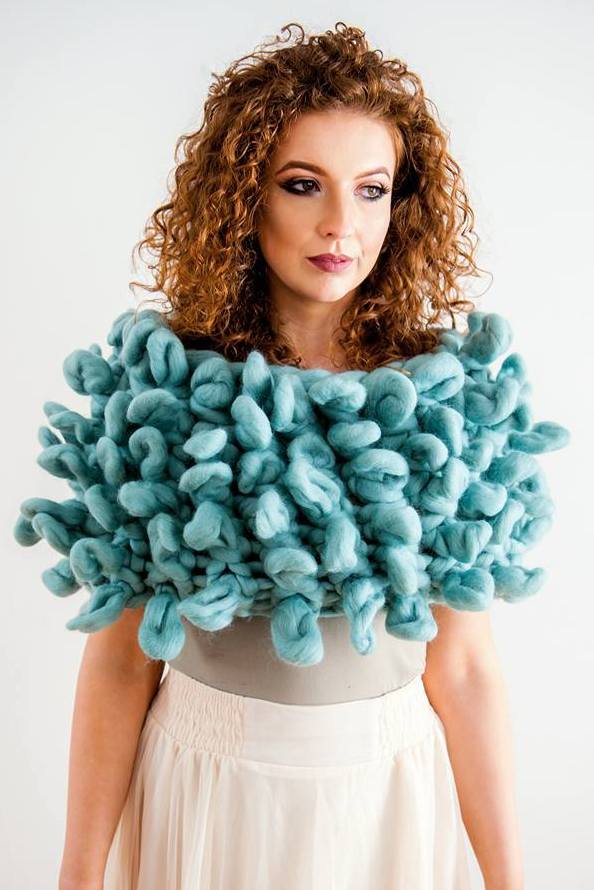 Agne Nazebetauskaite
ONA by Agne
Dream, design create.
Agne Nazebetauskaite is a luxury knitwear designer. Her designs are created by correlating the knitting concepts from the past, present and the future. Agne spent all her childhood watching her grandmother knit, wearing her handmade garments and learning the techniques. The passion for textiles grew with her desire to connect the memories with a contemporary vision and transform into luxury knitwear.
The Luxury Kilpos & Poms (Loops and Pompoms) inspired by the ever-changing moods of people transitioning from one season to another, from summer to fall. How they can be happy and bright and suddenly so sad, lost and tangled. Collection consists of capricious design chunky hats, scarves and cardigans. It incorporates the trending colours of the season, blush and burgundy, staying loyal to the old-time favourites of antique and mustard yellow. Only natural, quality merino wool is used making this collection.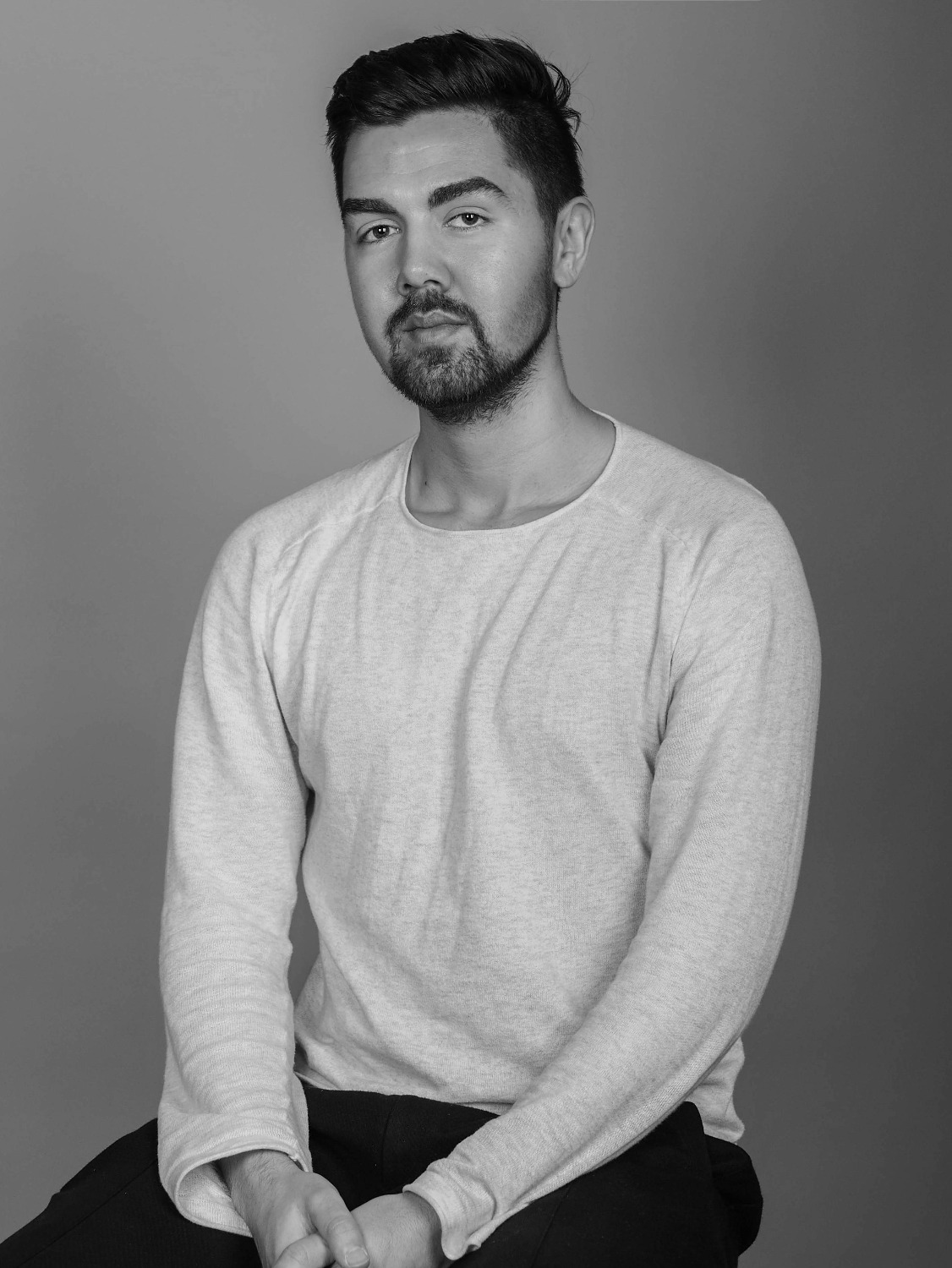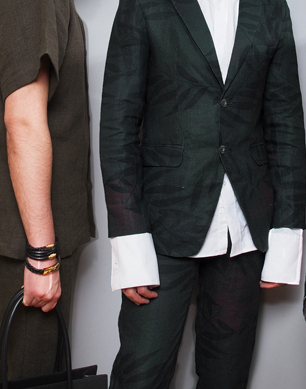 Andrew Mc Allister
Pedraza London
Andrew is a fashion graduate with a focus on creating beautifully crafted menswear pieces. Specialising in the use of Irish Tweed and Irish Linen. Inspired by his childhood, growing up near the wild Atlantic coast of Ireland - this influences his colour palette and textures of the fabric he works with.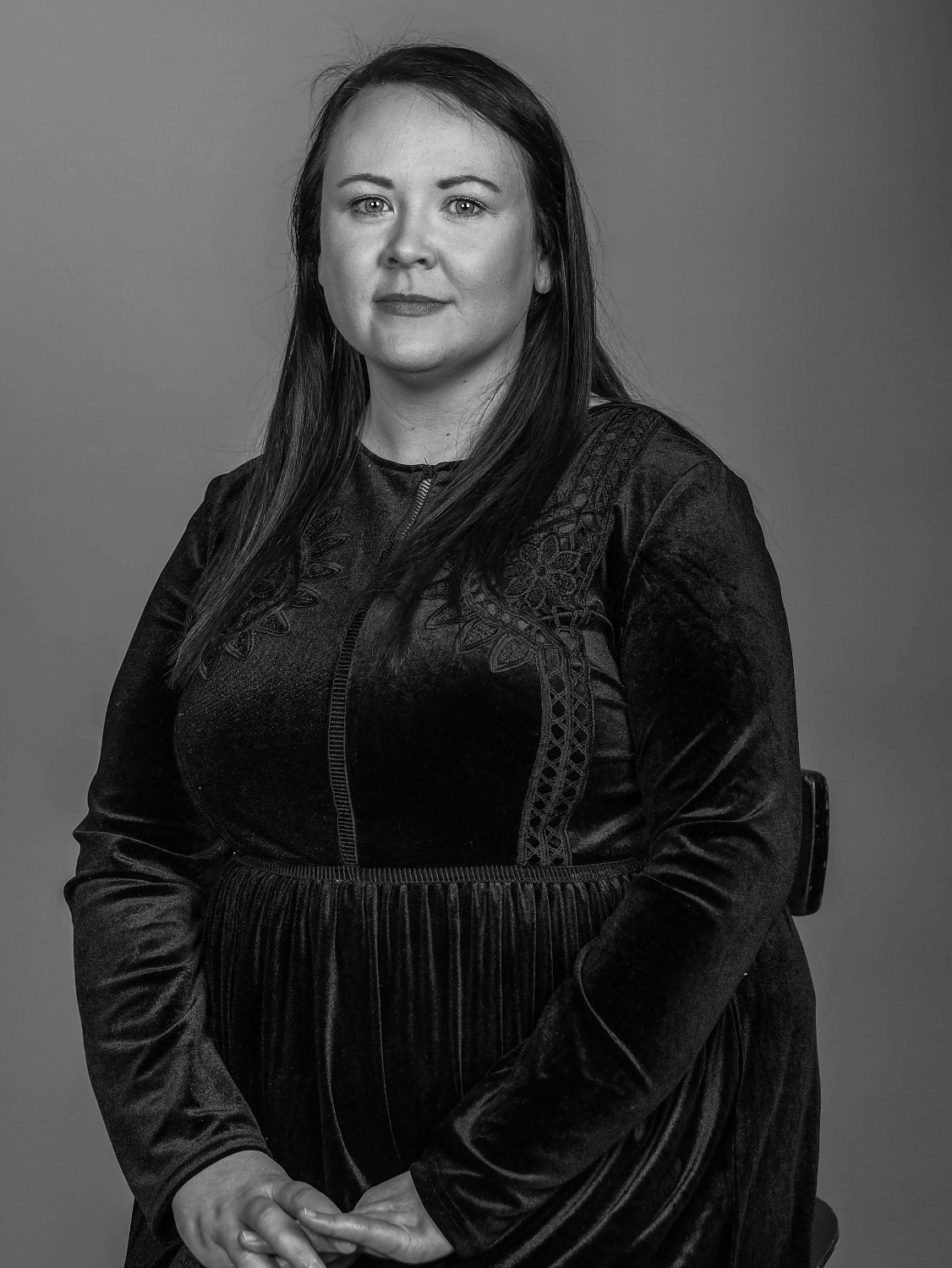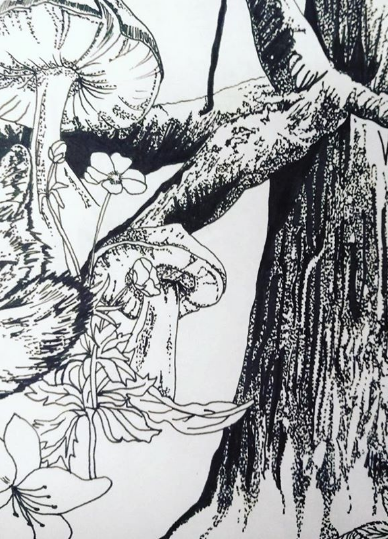 Edele O'Kane
Edele O'Kane
Edele is a Fashion & Textiles graduate from Ulster University whose main passion lies in textiles and print design. Currently, she is a member of the Fashion and Textile Design Centre in Derry, where she is focusing on applying unique prints to a capsule AW18 collection of day to evening ladies wear garments.
Her design style is a combination of line drawings and monochrome paintings which are inspired by the darkness and shadows of Woodland Wonder. Edele likes to work with hand painted placement designs and all over repeat patterns to create texture and detail.
The colour palette reflects Edele's signature style of black and ivory with occasional highlights of colour. The Woodland Wonder these helps to create garments that are both bold illustrations and pattern based.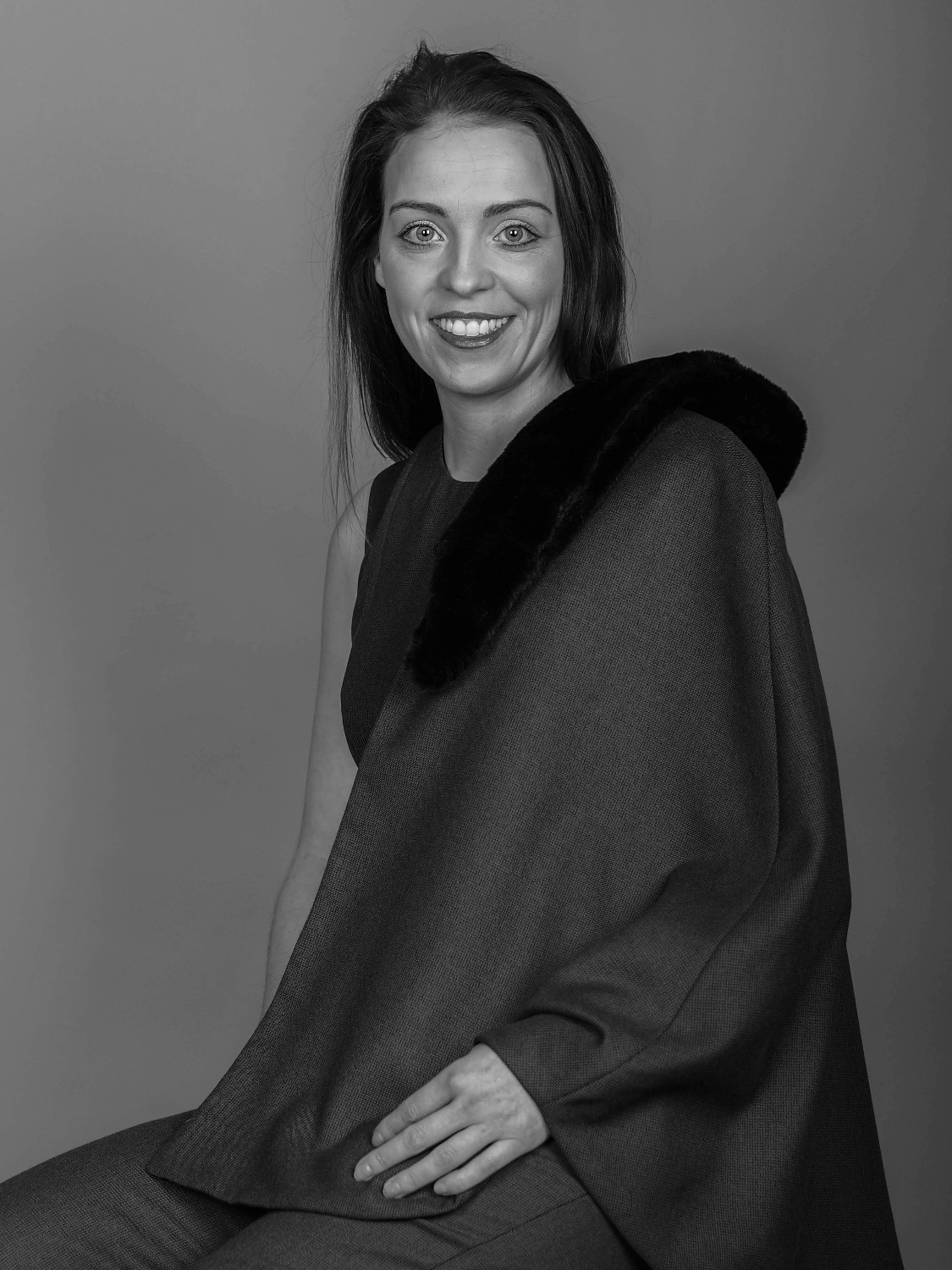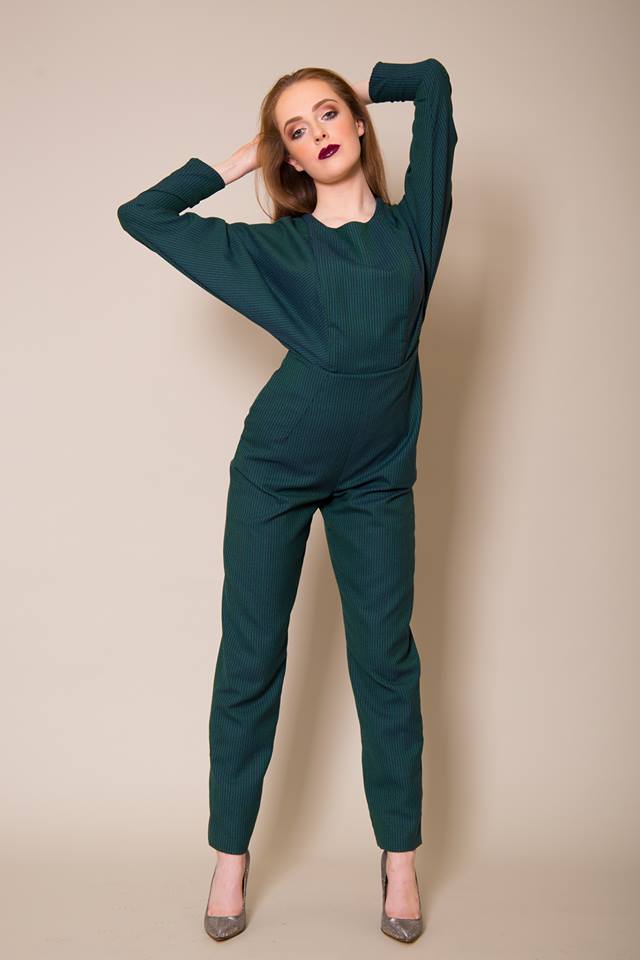 Emma Curtis
EmMarie by Emma Curtis
Emma is an Irish award-winning fashion and textile designer who graduated with a BA (Hons) in Fashion and Textile design with business management.
Emma gets all her inspiration through nature and uses luxury fabrics sourced from all around the world, some of which include Italian leather, faux fur and satins.
4 months after finishing college, she showed her first collection - SS17 – during London Fashion Week with House of Ikons. Emma returned again to London in February 2017 with her Autumn Winter 17/18 collection.
Currently Emma is a resident Designer at The Fashion and Textile Design centre in Derry. She specialises in bespoke made to measure garments and is also currently working on her Autumn Winter 18/19 womenswear collection.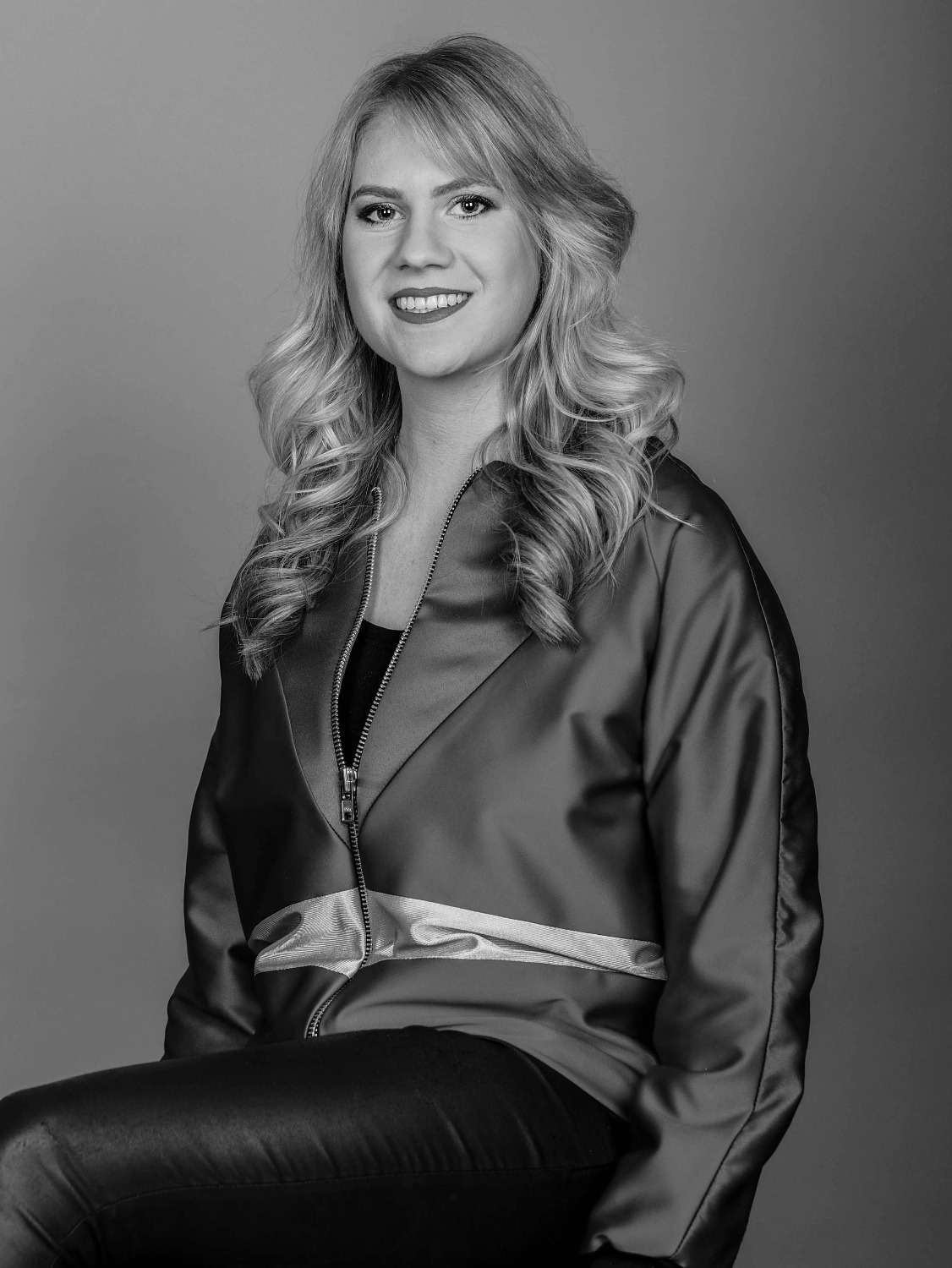 Emma K
Empire Clothing & Leotards
Emma grew up competing for Ireland on the National Acrobatic Gymnastics squad, and graduated with a degree in Fashion design. She spent five years traveling Canada and Australia, and since returning home, has decided to combine her two passions; gymnastics and fashion.
Her Autumn-Winter 2018/19 collection will feature fashionable sportswear with a 90's streetwear edge, each outfit accompanied with matching leotards and crop tops catering for gymnasts, dancers and performers often overlooked by other sportswear designers.
She will provide a bespoke leotard service, whereby performers and groups can get unique one-off pieces, and will also design and provide club leotards and apparel to meet the needs of specific gymnastics or dance clubs.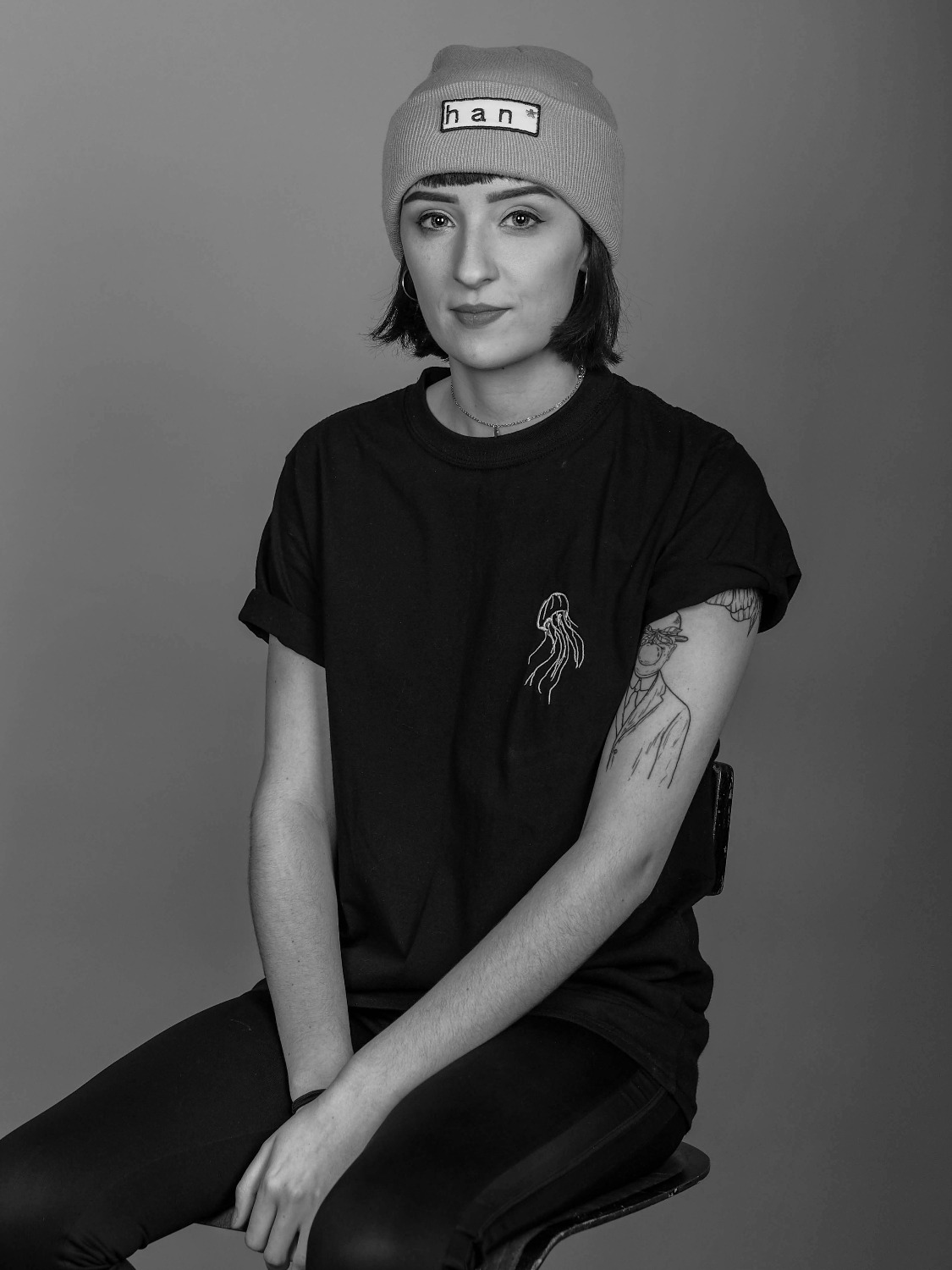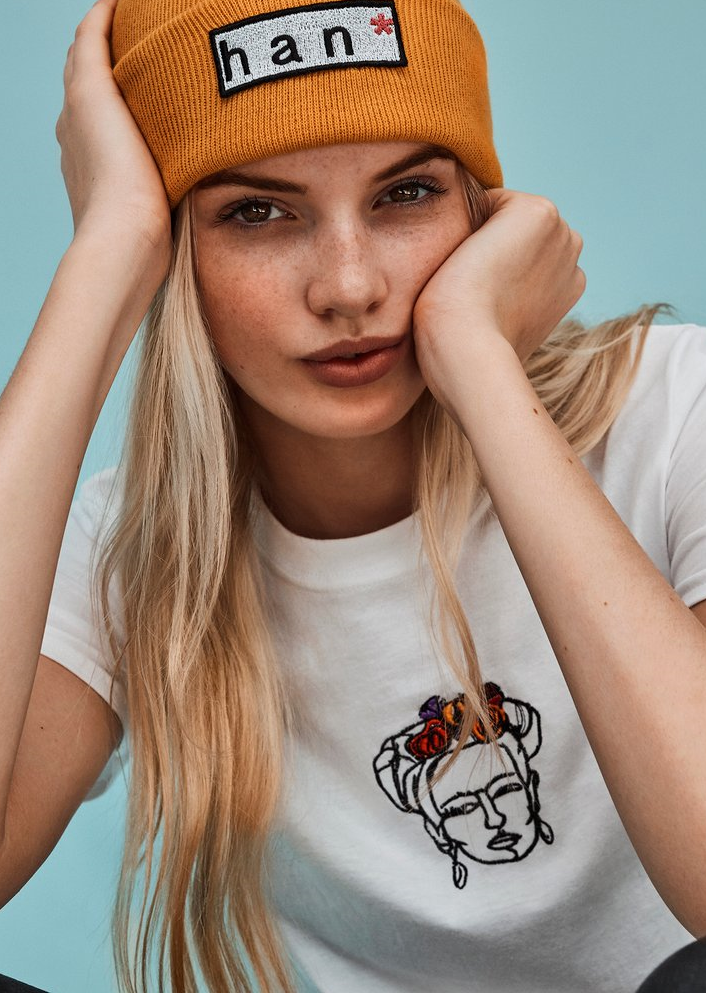 Hannah Vail
Han*
Han* is a unisex streetwear brand exploring fun yet minimal design. Launched in September 2017 by Fashion and Textiles graduate, Hannah Vail, the range so far consists of embroidered and printed casualwear; t-shirts, sweats, hats. All designs have been developed from original and abstract illustrations. Han* has had success appearing as a Pop-Up on the high street as well as an online shop.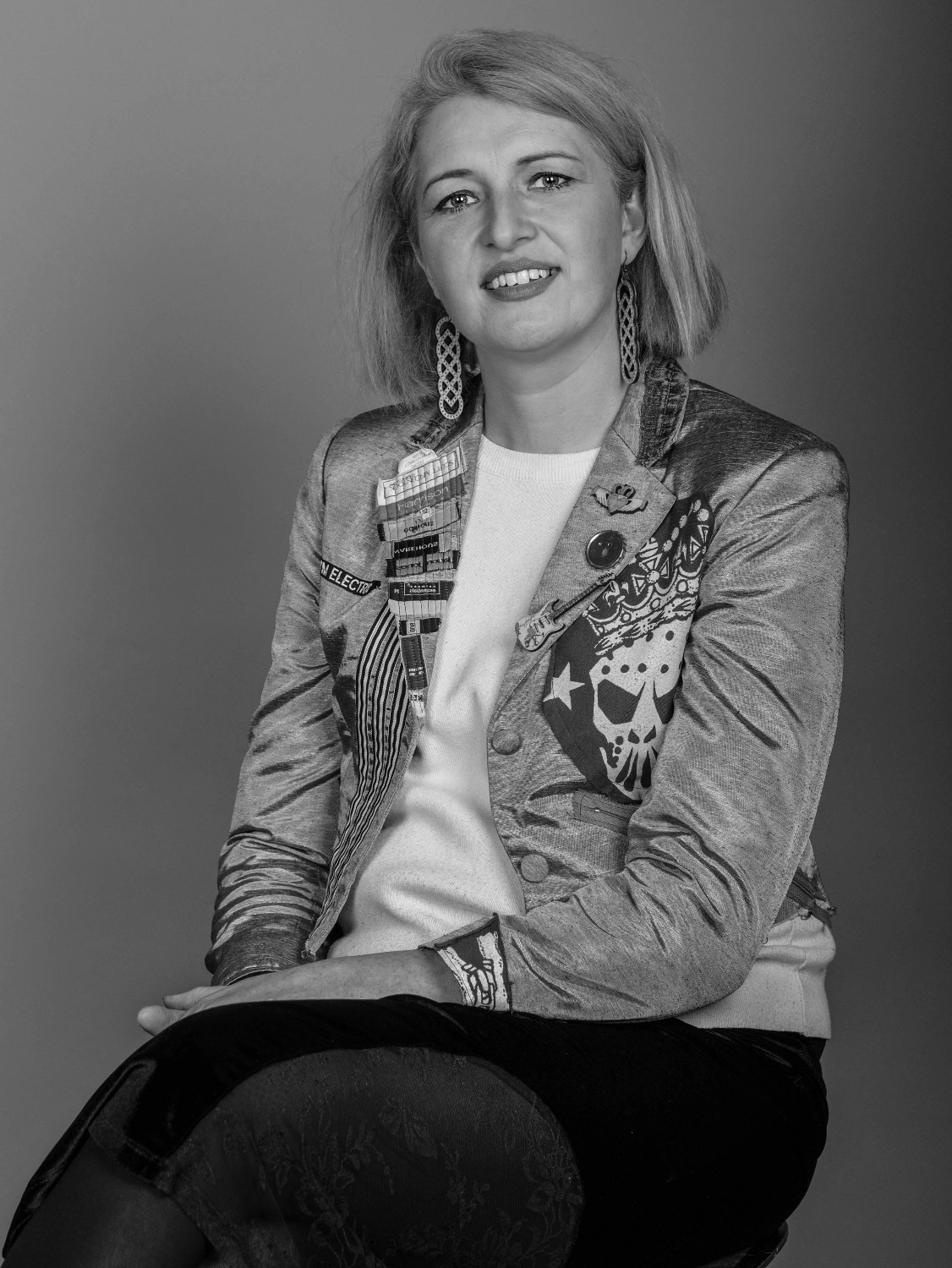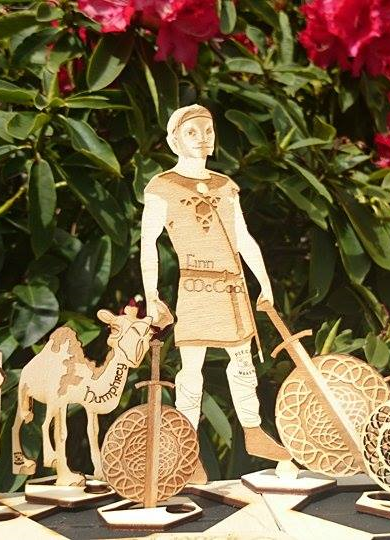 Joanne Doherty
Piece Makers
Joanne's new jewellery and accessory range uses the latest in laser technology to create contemporary Celtic designs inspired from the 'Book of Kells'. Using bright colours and beautiful fabrics, such as leather, silk, linen and felt, she brings these iconic images right up to date using the precision of the laser cut and engraving technology, while combining mixed materials such as leather, wood and acrylics.
This is an exciting new fashion line for Joanne, who has been perfecting her craft with her laser business Piece Makers for the last 5 years where she primarily uses sustainable wood to celebrate peace and showcase the beauty of Ireland, North and South. She believes now more than ever is a perfect time to celebrate and combine design and technology to making something unique, special, authentic and wearable.
Get ready to crazy for Celtic!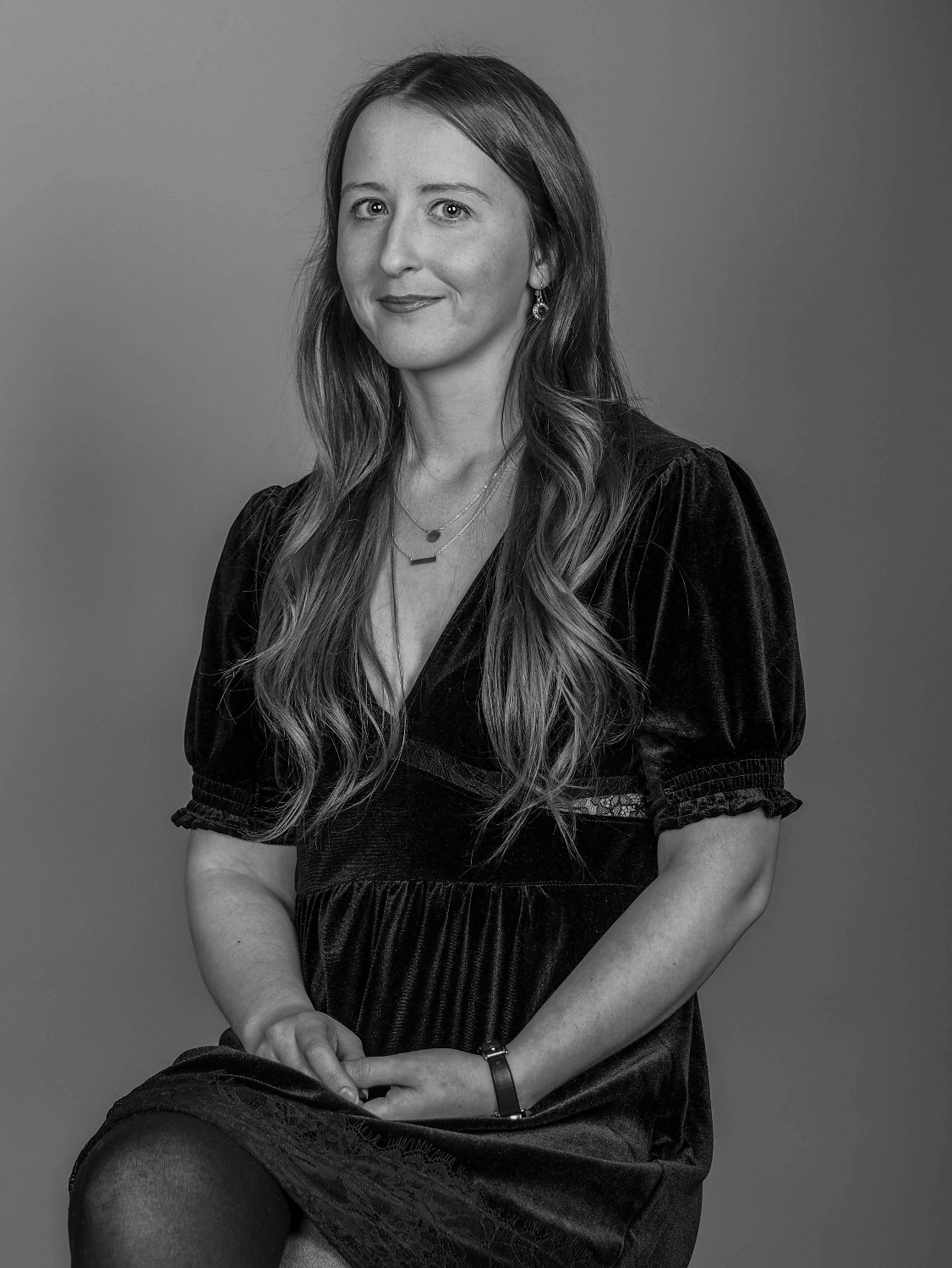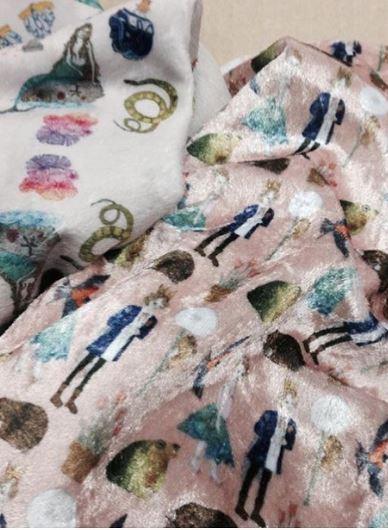 Nicole Scott
Aerith & Elora
Nicole Scott is a 26year old designer at the FTDC in Shipquay Street. Having graduated from the University of Ulster with a degree in Graphic Design in July Nicole is now focusing on developing her own children's lifestyle brand named after her 2 daughters 'Aerith & Elora'. Nicole's debut collection set to be displayed in February is inspired by classic children's fairytales which will appeal to the typical princess loving little girl, while also stirring up a sense of nostalgia in her parents.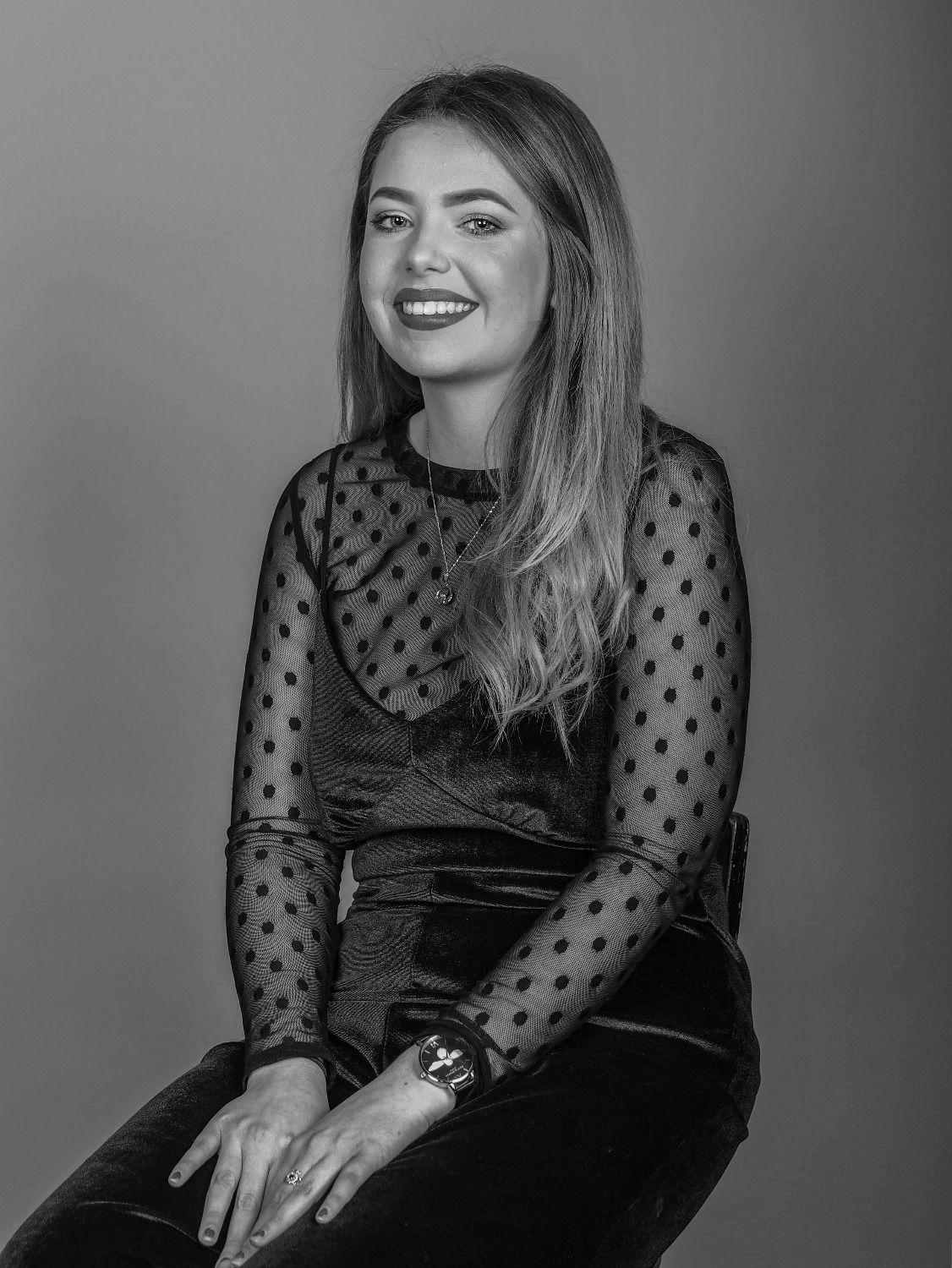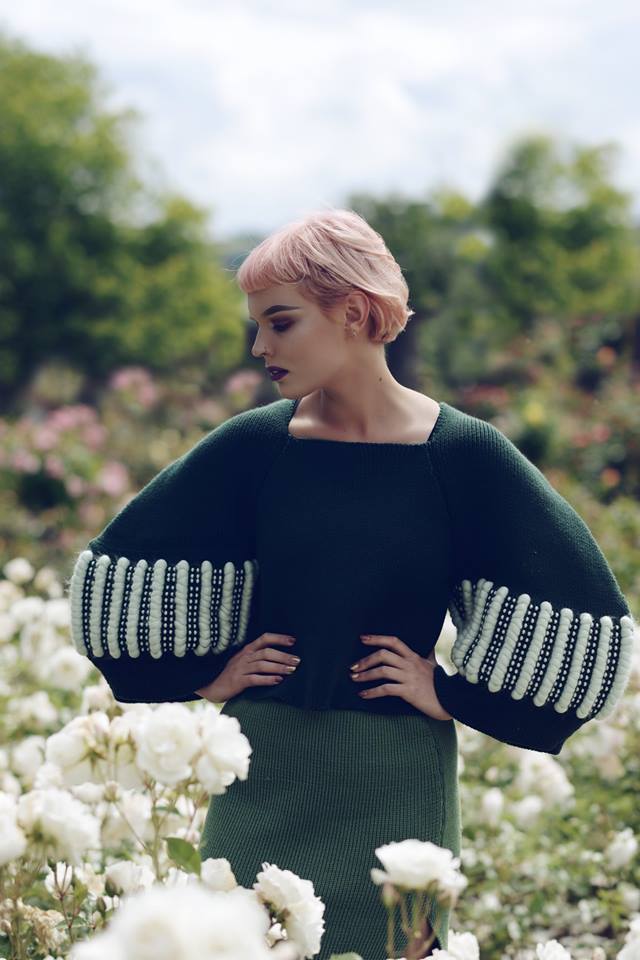 Orla Phillips
Orla Phillips Designs
Recent Fashion & textile Graduate Orla Phillips is a luxury knitwear designer. Orla takes Inspiration from the world around her, from industrialized cityscapes to the exotic hidden beauty found within nature. Her designs are characterised by bold silhouettes and rich colours complimented by minimalistic patterns and playful textures, which all play a significant role in the creation of her work.
Watch this space for more updates on our finalists!